Discussion Panel and Hinchinbrook Chamber of Commerce AGM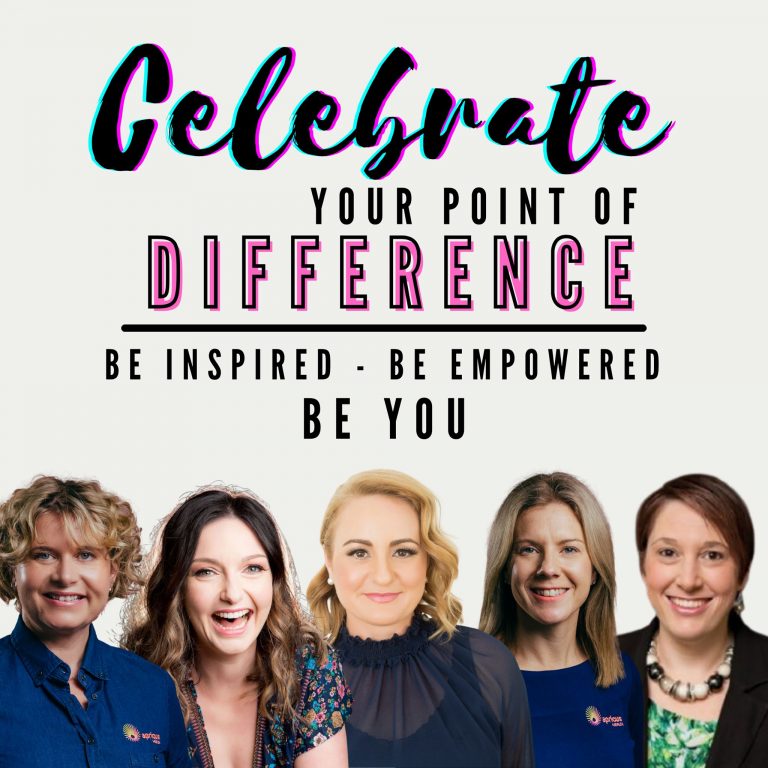 Be Inspired… Be Empowered… Be YOU!
Be inspired by a unique panel of successful entrepreneurs who will challenge you to embrace your individuality and be empowered by authenticity to succeed in the modern marketplace.  In an ever-evolving world dominated by technology and change, discover and celebrate your point of difference.
Bookings are Essential
Chamber Members: $50.00
Non-Members: $55.00
Booking link: https://townsvilletickets.com.au/event/14714
Speakers
Kylie Bartlett's life work as a certified transformational coach and leadership consultant has opened the door for humans to confidently lead from within. She has a big-hearted vision for humans everywhere to harness the power of radical authentic leadership traits to lead, love, leap to potential. Through Women of Achievement community events, mentoring, coaching and consultancy, Kylie offers sustainable face to face and online services for action and growth. Drawing on decades of educational, leadership and organisational experience as an intrapreneur and entrepreneur, Kylie's expertise is the catalyst for change inspiring individuals, teams and organisations across local, regional, national and global networks to rise.
Renea Stocks is a Barrister at Law who specialises in Family Law and balances running her own firm, raising a family and volunteering in the community with professionalism and grace. Having practised as a solicitor for over 13 years, Renae is a skilled negotiator and advocate who applies her extensive experience and expertise to act assertively in negotiations, mediations and Court proceedings. Renea has also been involved with not for profit organisations including the Townsville Hospital Research Ethics Committee, the Child Death Review Panel and being a Pyjama Angel for children in foster care.
Cassandra Chiesa is an occupational therapist with 20 years' experience in the field of Hand Therapy who was awarded Townsville Business Woman of the Year in 2019. Cassandra has worked in senior positions in both the private and public sector, in Australia and the United Kingdom. Cassandra is a guest lecturer at James Cook University and is involved in the training of General Practitioners and other allied health professionals on hand and wrist injuries. Cassandra has dedicated her career to Hand Therapy and prior to Apricus Health founded and directed Helping Hands – Hand, Wrist and Arm Clinic for 15 years. Cassandra is extremely passionate about the profession of hand therapy, and the role upper limb rehabilitation has in influencing the health of our nation. She strives to ensure Apricus Health are the leaders of hand and upper limb rehabilitation in North Queensland.
Amy Aquilini is a Traumatic Brain Injury Survivor who made a comeback that not even she herself can explain. After surviving a horror quad bike accident that caused life-threatening injuries, Amy awoke from a coma to fight back during her rehab and recovery journey, proving that hard work and determination pays off. This inspiring and positive young woman now spends her time and energy being the change she wishes to see in the world, raising a beautiful young family, writing an increasingly popular blog and releasing her raw, authentic and honest autobiographical novel, "Strong".
Joanna Murray is an occupational therapist with 15 years' experience in the aged support and dementia field and was the recipient of the Outstanding Alumni Award from James Cook University and the Enabling Excellence in Practice Education Award from OT Australia, in 2018.  Joanna has been integral in the development and implementation of innovative health programs, education and partnerships in the North and Central Queensland regions and is passionate about providing contemporary services to support all clients and stakeholders.  Joanna has won several business awards and is passionate about supporting women in business and is a business mentor for start-ups and small business owners.  
Menu
Bruschetta
200g Rump OR Grilled Fish / Sides on table
New York Cut Raspberry cheese cake OR Crepe Suzette
Program
Doors Open for Networking – 6pm
Discussion Panel – 6:30pm
AGM Commences – 7:15pm
Break for Dinner – 7:30pm
AGM Resumes – 8pm
Break for Dessert – 8:30pm
AGM Resumes – 8:45pm
AGM Concludes – 9:15pm