Projects
THE BUSINESS AWARDS ARE BACK AND BETTER THAN EVER!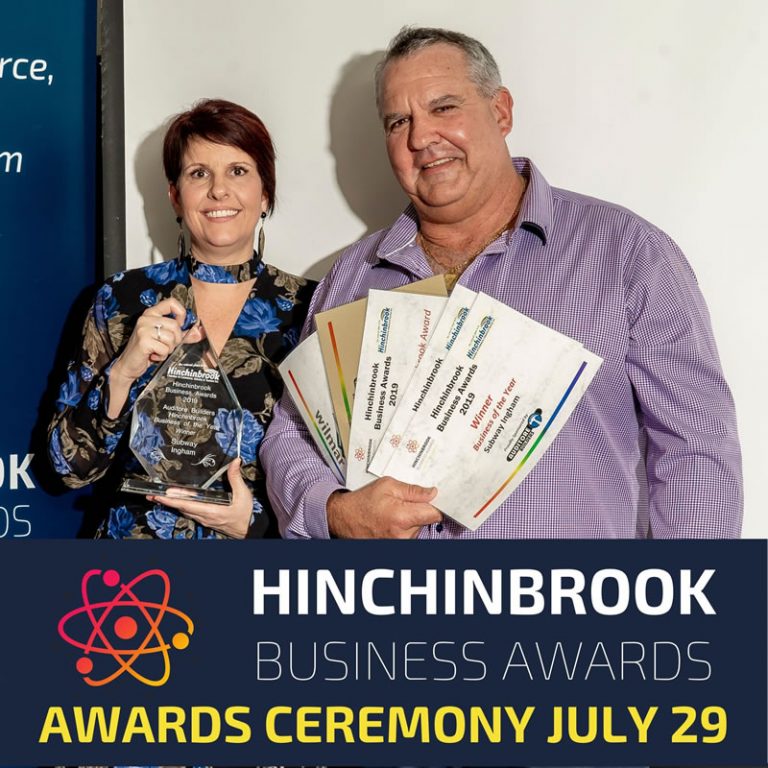 Are you ready for the 2021 instalment of the Hinchinbrook Business Awards? Because nominations are open now!
This year's event will be bigger and better than ever, with:
new categories,
more sponsors and
an even larger venue to accommodate the crowd we're expecting when we crown the Best in the Business at this year's ceremony.
(Awards Ceremony scheduled for Thursday, July 29 so write it in your diary now – you won't want to miss out!)
It doesn't take long to nominate a business or individual but it will mean the world to the nominee that you've thought of them.
You can celebrate your favourite business, recognise your most loyal and hardworking staff member, motivate an apprentice or trainee, show appreciation to your employer, encourage a home-based business, inspire a young entrepreneur, applaud the most community-minded business you know or congratulate a family business that's been operating for over 50 years.
We also encourage business owners to elevate the profile of their own businesses by nominating themselves. Let's shake off those COVID-19 blues and celebrate the overwhelming excellence and inspiring innovation that exists within the Hinchinbrook business community.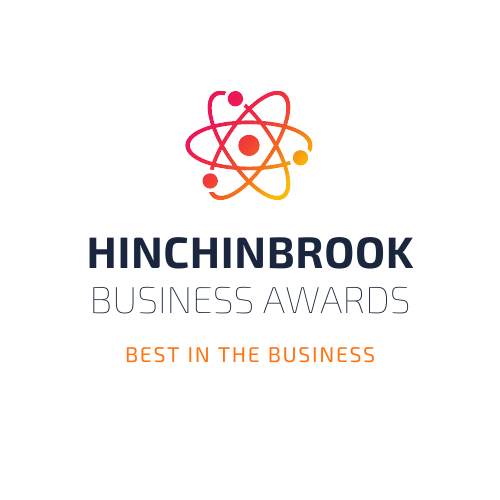 This year's award categories include:
Ray White Ingham "Hinchinbrook Apprentice / Trainee of the Year 2021"
Wild Local Prawns "Hinchinbrook Employee of the Year 2021"
CANEGROWERS Herbert River "Hinchinbrook Employer of the Year 2021"
Wilmar Sugar Australia "Excellence in Customer Service Award 2021"
Hinchinbrook Shire Council "Mayor's Heart of Hinchinbrook Community Spirit Award 2021"
Felix Reitano Real Estate "Excellence in Innovation Award 2021"
Nick Dametto MP "Young Entrepreneur of the Year 2021"
Monique's Sweet Treats "Most Inspiring Microbusiness 2021"
Guido's PANEL and PAINT "Best Presented Business 2021"
North Queensland Insurance Brokers Pty Ltd NQIB "Hinchinbrook Business of the Year 2021"
NQIB "Recognising Over 50 Years in Business"
Chamber extends its appreciation to the above Award Sponsors for their generosity and recognises the valuable support of Event Sponsors Photo Graphic Artisan, Majestic Cafe and Ingham Motorcycles and Mowers.
Judges will include Hinchinbrook Chamber President Rachael Coco and representatives from Townsville Chamber of Commerce and Townsville Enterprise.
Following stage one of the nomination process, nominees will be asked to complete a more detailed nomination form. Public voting will open, Mystery Shoppers will be out and about, photographs will be taken and positivity will be overflowing! WE. CAN'T. WAIT. to see who takes home the most coveted title of Hinchinbrook Business of the Year 2021 – it could be you!
Online nominations take less than two minutes and you can even do it from your phone.
Click this link and start nominating now! – https://www.surveymonkey.com/r/HCCBusinessAwardsWebLink
Photo credits: Mostyn Swain from Photo Graphic Artisan.
2021 Small Business Month
Holiday the Hinchinbrook Way
Chamber secured $10,000 in Economic Development funding from Hinchinbrook Shire Council to coordinate and deliver a marketing campaign that promotes the Hinchinbrook Shire and its local business houses.
Using Scott Hillier – who is a passionate ambassador – as the campaign spokesperson, this marketing exercise relies upon collaboration and brand integration.
Local businesses were invited to join the campaign for a minimal outlay (to cover the cost of production) and Chamber Members received a discount. The concept is to create commercials that include high-quality footage of various locations around the shire, with each commercial featuring a different local business.
Participating businesses decided to use a combination of social media and television advertising as their preferred campaign platforms. Target audiences include the family market, fishing and hiking enthusiasts, nature lovers and adventure seekers.
The call-to-action is to "Holiday the Hinchinbrook Way", utilising the shire's existing branding and directing traffic to participating businesses and the Hinchinbrook Way website.
In terms of sustainability, businesses will retain their commercials for future use and it is possible to include more businesses in subsequent promotions. Businesses are also forming relationships with each other and chamber, creating further opportunities for potential collaboration.
Due to Covid-19, this project has been postponed. The marketing campaign be launched as a recovery tool when recreational visitation resumes.
Chamber Connect
Chamber Connect sessions provide local businesses with the opportunity to become better informed and make connections with other businesses, council and chamber.
By creating informal networking events that include local guest speakers and updates from council and chamber, we are able to engage with businesses who are unable to attend, or uncomfortable with the format of, monthly general meetings.
Chamber Connect sessions include Monthly Coffee Mornings at TYTO Precinct and quarterly after-hours networking events at locations outside of Ingham.
Those who attend our coffee mornings can BYO coffee – spreading the love amongst local establishments – and arrive and leave at their convenience without the need for RSVP's or prohibitive costs.
After-hours events allow business owners from the Lower Herbert, beaches and surrounding areas to receive updates and meet local business owners who they may not normally interact with. These sessions are especially suitable for tourism operators, accommodation providers and businesses in the hospitality industry.
Our first Chamber Connect Coffee Morning coincided with International Women's Day and was a resounding success.
Due to Covid-19, networking events and workshops have been cancelled until further notice. Chamber has been using Livestreams on Facebook to keep the business community up-to-date on developments and we will be investigating potential virtual networking opportunities.
Showcase Your Business
We provide our members with the opportunity to showcase their business to fellow members and the broader community during novel networking events that are hosted at a different location each month.
In small, regional areas, word-of-mouth referrals are extremely valuable. With "Business Supporting Business" as our motto, Chamber introduced the 'Showcase Your Business' model so that our members can raise awareness and support for the products and services that they offer.
These events have proved incredibly successful. Those who host an event have grown their support base and attendees are eager to spread the word.
Showcase Your Business events are enjoyable and unique, with hosting businesses taking the initiative to provide demonstrations or information sessions in addition to supplying drinks and nibbles to the guests.
These events take place after-hours and members can contact Chamber to secure a date in our calendar.
Due to Covid-19, networking events and workshops have been cancelled until further notice. Chamber has been using Livestreams on Facebook to keep the business community up-to-date on developments and we will be investigating potential virtual networking opportunities.
Defence Expo
Chamber partnered with Hinchinbrook Shire Council to have a presence at the 2020 Defence Welcome and Information Expo on Saturday, February 8, 2020 to promote the Hinchinbrook Shire and its businesses to Townsville-based Defence personnel and their families.
We distributed tote bags to showcase the shire as an ideal destination for holidays, weekend visits and day trips, appealing to anyone who enjoys nature, culture, history, fishing, hiking, camping, shopping and dining.
Businesses were asked to supply promotional materials for inclusion in the goody bags to advertise the products and services that are available locally. Chamber especially encouraged the use of "Defence Discounts" to penetrate the defence market and these were found to be very appealing.
Data gathered at the expo will influence future marketing and product development. For example, we identified that gourmet food and culture were significant drawcards which presents some exciting opportunities. As a result, Council is currently investigating the potential to offer food samples at the Strand Night Markets and Chamber is engaging with local businesses to secure suitable donations.
Chamber will provide updates in the near future.