eCommerce Micro Grants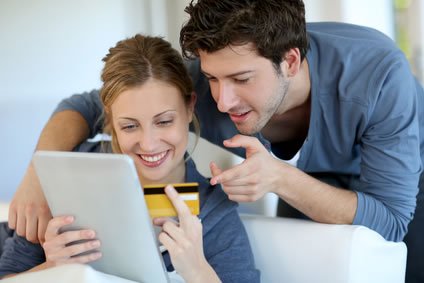 Hinchinbrook businesses are being urged to take advantage of e-commerce microgrants to improve their operations and reach more customers as the Hinchinbrook Chamber of Commerce, Industry & Tourism prepares to open applications on Monday, August 3, 2020.
The project, which will allow businesses to develop or improve online stores with the assistance of a $550.00 grant, was funded by a windfall secured through the Ergon Energy Community Fund.
Chamber President Rachael Coco said that retail, hospitality, tourism and accommodation businesses should embrace the "possibilities and opportunities that e-commerce platforms create".
"The COVID-19 pandemic and recurring natural disasters in previous years have reinforced the need for businesses to innovate and leverage technology in an ever-changing world" said Ms Coco.
"Chamber thought it was important to support businesses who were striving to evolve and to connect local businesses with local service providers as we collaboratively work towards creating a prosperous trading environment" she said.
"E-commerce allows retailers to sell to anyone in the world, it improves operations for hospitality businesses who want to receive orders online and it cuts out the middleman for tourism and accommodation businesses who want to reduce administration costs or the commissions paid to third-party booking platforms."
Eligible activities under the grant include establishing online stores as part of a website or on social media, the development of e-commerce apps and even costs associated with improving existing sites such as creating fresh content, search engine optimisation or photography.
Local Web Designer, Greg Provians from Tropical Coast Web Design, said the grant was "an ideal opportunity for local businesses to convert their standard sites into full-fledged online stores."
"With COVID-19 instigating a massive shift from physical store fronts to internet shopping, it's not only a great idea to start selling products and services online, it's fast becoming a necessity" said Mr Provians.

"If a business doesn't have an online store to sell its products, they can be assured that one of their competitors will – no site could mean that you are invisible to potential customers" he said.
To show his support to this project, which requires all grant applications to include quotes from a Hinchinbrook business unless a particular service is not available locally, Mr Provians will be offering a discount on his normal rates for businesses who want an online store added to their existing website and for businesses who need a complete website and online store package.
Businesses are encouraged to keep an eye on chamber's Facebook page, website and emails for information about applying and are welcome to contact President Rachael Coco on 0414 698 610 if they need assistance locating a local service provider.