Government Deceipt Sparks Outrage
Hinchinbrook Chamber of Commerce, Industry & Tourism President, Rachael Coco, is "outraged" to receive correspondence from the Premier's Office that she claims is "dishonest and disrespectful to the Hinchinbrook community".
Correspondence dated 4 March, 2020 – from the Office of the Premier and Minister for Trade to the Hinchinbrook Chamber of Commerce – references Queensland Government funding that was allegedly provided to Hinchinbrook Shire Council to support the flying fox roost relocation project, a claim that Ms Coco said is "nothing short of deceit".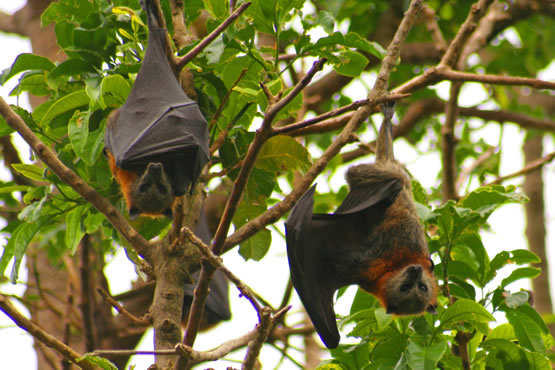 "The Premier's Office has stated that they are advised that the Department of Environment and Science recently provided funding to council, which is absolutely not the case" said Ms Coco.
"I'm not sure whether DES is lying to the Premier's Office, or if the Premier's Office is complicit in this misinformation, but at the end of the day it is my understanding that funding negotiations are ongoing and Council has still not received a cent towards the $250,000.00 roost relocation" she said.
"After years of chamber, council and the community advocating on this issue, and having our concerns fall on deaf ears, we are lucky that council was able to execute and fund a solution, albeit at the ratepayers' expense."
"But now our council deserves the funding that was apparently forthcoming back in January, and our community deserves at the very least, honesty from Queensland Government."
Ms Coco said that the Premier's Office took over six weeks to respond to Chamber's letter and that DES had still not "bothered to respond". "I find it disrespectful to wait until the issue has been all but resolved before replying to our letter, and this contempt has continued since receiving their correspondence last week" she said.
"My subsequent phone call to the Premier's Office was a waste of time, they weren't interested in the fact that funding had not actually been provided nor were they prepared to make note of my phone call, instead telling me to 'put it in writing' – why would I put it in writing after they'd already taken six weeks to respond last time?"
"When I then contacted DES, I was promised a phone call within 48 hours to discuss the issue but that deadline expired on Friday and now it's Tuesday morning and I've given up waiting."
"Is this a case of barefaced lies or interdepartmental incompetence, and when we're talking about Queensland Government, which scenario is worse?"
"This specific situation has already renewed calls for a separate North Queensland State by some members of the community, and whilst chamber has no position on this issue I personally understand the mentality and frustration created by these types of interactions with Queensland Government."
DES provided a statement to the Herbert River Express back on 21 January, 2020, committing to provide "technical and financial support" to Hinchinbrook Shire Council for its roost relocation project.
It is understood that at the time of this statement, neither council nor the Hinchinbrook Member of Parliament were aware of any offer of support and that details were not readily available.
Member for Hinchinbrook, Nick Dametto, questioned the source and timing of the funding in Parliament on 4 February 2020 and Minister Enoch delivered a disappointing answer, appearing to stumble several times and failing to inspire confidence.
Minister Enoch stated that negotiations were ongoing and was quick to blame a previous government for flying fox policies.
Mr Dametto shared the video of the interaction on his Facebook page and commented that Enoch's "initial response to the question would indicate strongly why we are still dealing with a flying fox problem in Ingham years after bringing it to the government's attention."
Chamber has since shared the letter from the Premier's Office with Mr Dametto and the CEO and Mayor at Council.
Mr Dametto reacted to the letter, stating that "there is a big difference between offering conditional funding and actually delivering funding, which has been stipulated in this letter to the Chamber."
"I understand funding to go towards Hinchinbrook Shire Council's flying fox relocation program has been offered by the Department of Environment and Science, but it is conditional, and my understanding is that those conditions are still being negotiated between council and the State" he said.
Chamber hopes that by exposing the details of the letter and highlighting the ongoing absence of State funding that DES will be "motivated to speed up negotiations and make Council an offer they can't refuse."
For Media Enquiries please contact Chamber President Rachael Coco on 0414 698 610.